Tantramar Residences
Easy Living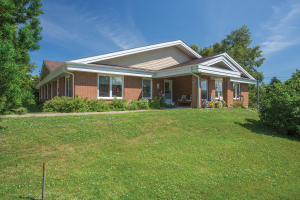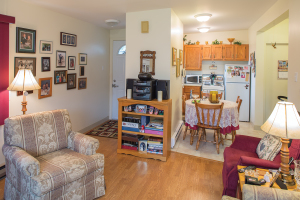 These lovely cottages are the best of all worlds: a comfortable, maintenance-free place to call home, nestled in a welcoming community, on the edge of the beautiful Sackville Waterfowl Park.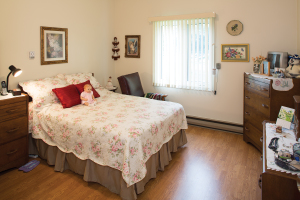 Maintaining a home can be a burden for many seniors, especially when winter sets in. Being free from the responsibilities of lawn maintenance, house repairs, and snow removal, while still maintaining an independent life style, may be the perfect solution for you!
Tantramar Residences are comprised of 8 cottages made up of 4 one-bedroom apartments, each with their own equipped kitchen and living area. A shared utility room has laundry equipment and a storage locker. Heat and hydro are provided at no extra charge. Cable TV is also available.
In addition, Fawcett Cottage is a block of 4 two-bedroom apartments with en suite washers and dryers. Utilities are extra.
Archibald Cottage has 2 one-bedroom and 2 two-bedroom apartments.
All building and grounds maintenance is included, including snow and garbage removal, but if you have a green thumb and like the exercise, you are welcome to tend to your own flower garden. A designated parking space is provided for each apartment.
Tenants provide their own furniture and area rugs, and are responsible for insuring the contents of their unit.
If you are at least 60 years old, enjoy living in a close-knit community, and want to live independently without the responsibilities of house ownership, consider the Tantramar Residences – a comfortable place you can call home.