Careers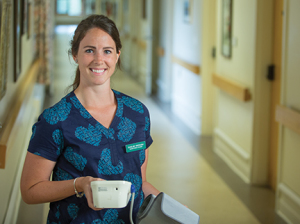 The Drew Nursing Home currently has openings available for: Registered Nurses, Licensed Practical Nurses and Resident Attendants.
We take pride in providing our residents, and their families, with the supportive, caring and home-like environment vital to their well being. Our priority is the quality of life of our residents and tenants.
If you interested in joining our team of highly dedicated people, please send your resume to the Executive Director.
The nursing home is staffed according to standards set by the New Brunswick Department of Social Development. The staff consists of a qualified group of personnel in each of the following departments: nursing, food service, environmental services (laundry/housekeeping/maintenance) activation/rehabilitation and administration.